Real Talk, Tattoos, and Being Your True Self Are Absolutely Encouraged.
Therapy for adults and teens online across Oklahoma and North Carolina
Hi, I'm Adrianna Taylor. I'm a Board Certified Licensed Clinical Social Worker. I who work with folks who want to prioritize mental health care in a safe space where you can open up and finally feel seen and heard. Let's journey through life's hard times together.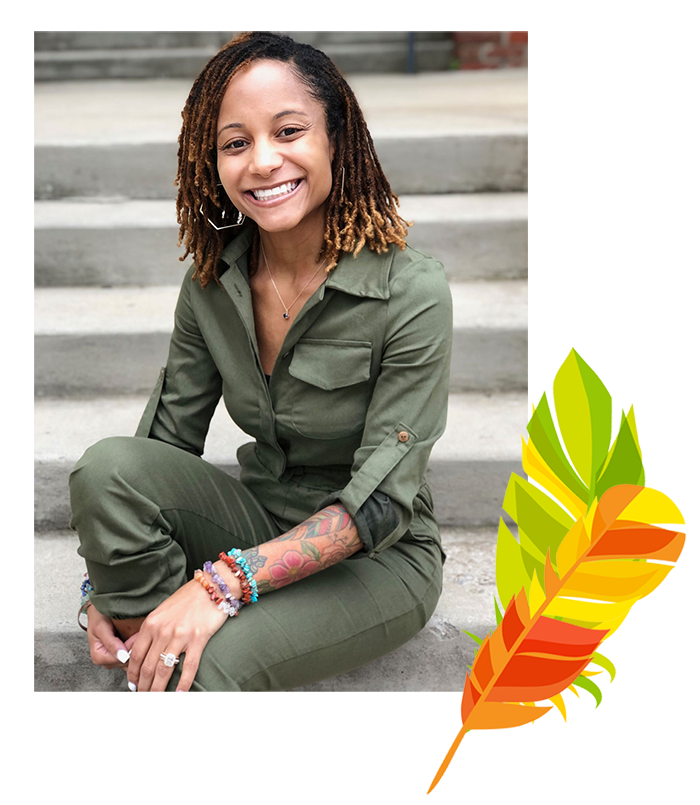 Whew! Where do I begin?  Hey y'all! I'm Adrianna. It's time to get real. That's why you're here, right? To figure out who the hell I am and why you should work with me.  Well, I'm here for it. And I can't expect you to want to be real with me if I'm not real with you. If you need to know more about my degrees or trainings, just ask me or read a bit more about it below. But…I don't think that's what you really want to know.
I believe in therapy because it changed my life for the better during the most painful and confusing times. I know what it's like to feel lost and ashamed and alone. To hide for fear of being exposed, due to either my own choices or choices others made that I had no control over. I've been stuck in patterns I wanted to break but didn't understand how and didn't know it was possible. I know what it's like to feel broken and damaged. Hell, being a black woman in America alone brings such deep pain and requires a resilience I wish I never had to possess.
I kept going because I was seen, heard, and validated. It was in therapy that I learned my experiences, thoughts, and feelings weren't abnormal or because of some fatal flaw in who I am.
Here's what I now know, because of therapy:
My traumas can heal and don't have to be passed on to generations
Anxiety and panic attacks don't mean I'm weak or keep me from living a full life
Being highly sensitive is how I was born and makes me see the world uniquely
Living and thriving within and outside of the military are both acceptable
As a black woman, there are names for my experiences and they are REAL
Being a Therapist is an honor and a privilege that I hold in the highest regard. It literally warms my heart and brings me to tears to think about how much I love to guide people toward their innate strengths and abilities and witness them achieve more fulfilling lives. The most rewarding thing is seeing you walk away lighter, more free, and excited about enjoying your life. I am committed to empowering you to see healing, transformation, and meaningful change, because I know it's possible and I'll always hold that hope for you. In short, I will love working with you, but I will love it even more when you no longer need me! And it doesn't matter how long it takes. We've got this.
I am genuinely invested in you and bring an Accepting, Authentic, and Energizing Presence to our sessions.
People who know me say I'm equal parts bubbly and sassy. I'm kind of a smart-ass who will welcome you to cry freely, think deeply, act intentionally, and laugh hysterically (sometimes all at the same time) while also challenging you to tighten up in areas you've decided to work on. I only know how to be real, go deep, and build you up. I'll work to earn your trust and hold it tightly. I promise to always bring my best self to session, and I welcome you to bring your full self. Just as you are. That's it. That's what you'll get with me.
Our Sessions Are Focused On You
Sessions will provide you with the space to express your truest thoughts and feelings. In feeling safe and comfortable, you'll be able to gain clarity and be your authentic self.
It's important to me to provide a non-judgmental space where you can be yourself and stay open to any feedback and questions you may have. There isn't a "one size fits all" approach to Therapy. Our sessions will fit your specific needs and concerns.
I believe that therapy works when both of us are committed to your healing
I believe that you are strong enough to be present with what you may be going through
I believe that therapy should address the person as a whole – their mind, body, and spirit
I believe that loving and accepting ourselves for who we are, scars and all, is one of the most courageous things we can do
I believe that we can stop feeling shame when we share our story with someone who can hear it with empathy and understanding
What you can expect from me:
Hold space for whatever you may share
Help you identify and understand your thoughts, feelings, and actions
Be flexible on the path of discovering what's going on
Accept you for who you are and in your current life circumstances
Help you heal your past and manage the present
Official Stuff (Credentials):
I received my Master of Social Work degree from North Carolina State University in Raleigh, NC. I am a candidate for a Doctorate of Social Work degree at Simmons University with an emphasis in Social Justice. I have training and experience in outpatient mental health, trauma, and substance use disorder clinics, as well as rape crisis, women's center, and medical clinics. In addition to working with Veterans who experienced combat and sexual trauma, I managed a military mental health clinic for service members and dependents as an active duty Air Force member for several years.
Types of Therapy I Practice:
Attachment-Focused Therapy
Acceptance and Commitment Therapy
Cognitive Behavioral Therapy
Cognitive Processing Therapy
Dialectical Behavior Therapy
EMDR (Eye Movement Desensitization and Reprocessing)
Narrative Therapy
Prolonged Exposure Therapy
Solution-Focused Therapy
Trauma-Informed Therapy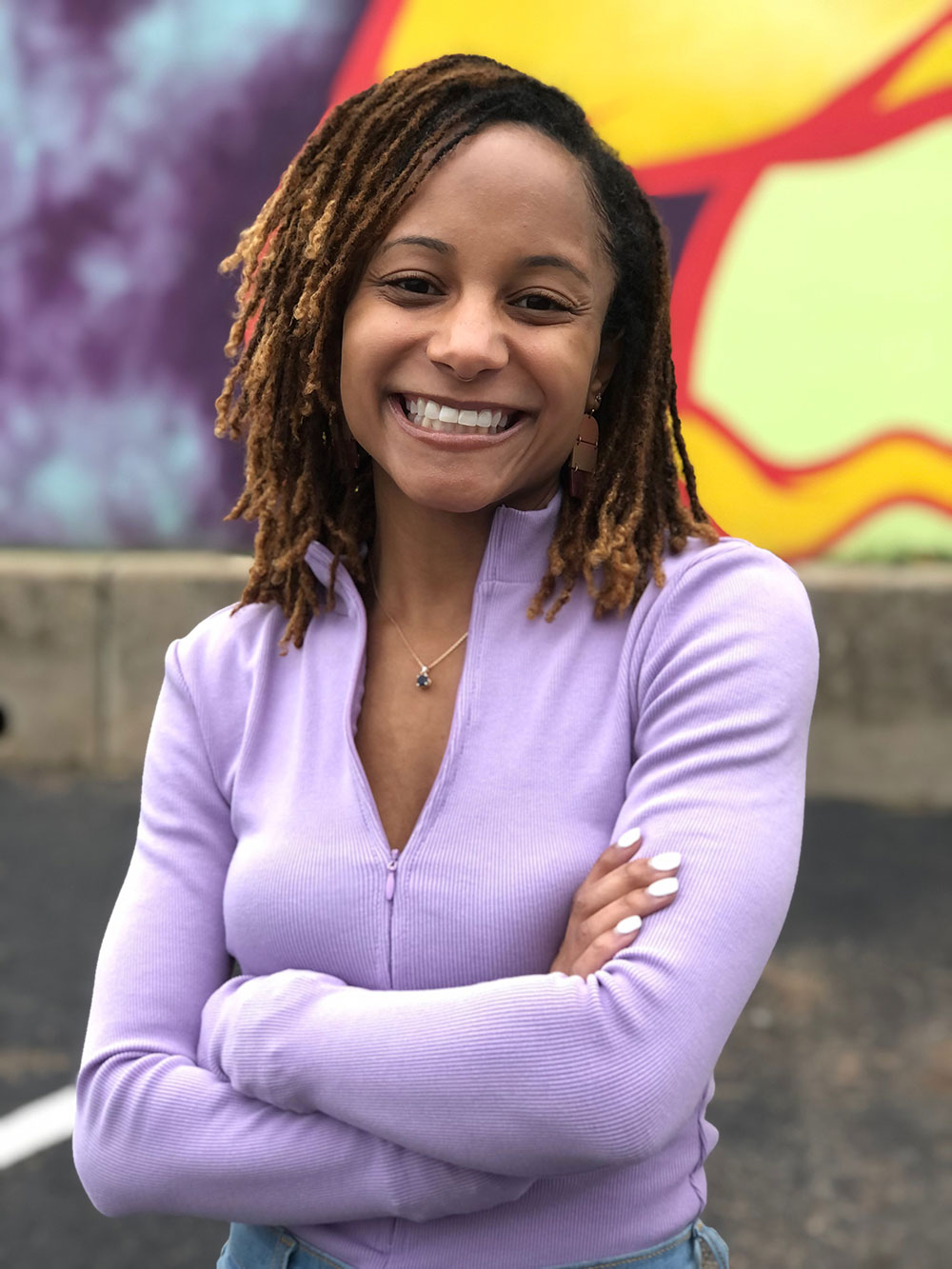 Let's Discover How I Can Help
Start accepting yourself, living your values, and being joyful in the present moment. Get your free phone or video consultation where you can share what's going on for you and we can explore how I can help.
Call or text me today at (405) 673-1433. I'm here for you.
I respond in 24 hours, Monday through Thursday, to all calls, texts, and emails, and sometimes sooner!

Meet Adrianna
Adrianna N. Taylor, LCSW, BCD
OK: 7243 NC: C010881
Locations
Psychotherapy Telehealth Practice
OKLAHOMA and NORTH CAROLINA
Licensed Clinical Social Worker
OK: 7243 NC: C010881
Request a Consultation
Through this online scheduler, you'll be able to request to book a consultation. Once I receive your request, I'll confirm availability via text or email, and we'll be all set!